<!BODY BGCOLOR="#fffe80" TEXT="#000000" LINK="#0000FF" VLINK="#FF0000">
Bern Tryon Herpetological Library
Herpetological Books - For Sale


All proceeds from the sale of these titles go to the Turtle Survival Alliance for the long term preservation of the Bog Turtle.

Main Index page
Index
Recently, our good friend Bern Tryon passed away. Before his death Bern thought it would be nice if his library could be sold with ALL the proceeds going to a fund that would provide money each year for field work on the Southern Populations of the endangered Bog turtles.
The Turtle Survival Alliance has agreed to maintain and administer the funds and I have agreed to list and sell the library. All money collected from the sale of the library will go directly to the TSA Bern Tryon Southern Bog Turtle Fund. It is hoped that we can raise a substantial amount to help fund Southern Bog turtle field work well into the future. Any additional donations to the Bog Turtle fund are also welcome.
The quality of Bern's books is first rate. Bern had everything bound and selected the nicest cleanest copies he could find always in hard bound and with dust jackets. Bern told me "One thing I have made a point to do is "curate" my library in such a way that just about all of the appropriate soft-bound volumes have been very nicely hardbound. Often, if I like a certain volume, I have spent more money for this than the volume is worth monetarily, but it is worth it to me." A ten dollar publication can be in a $ 20 – 40 or more in the binding. Several of the titles were priced by Bern as to what he hoped to get for them. Most of the reprints have Bern's signature or other stamps of previous owners and are in "used condition". All are priced to save turtles….. All proceeds from the sale of these titles go to the Turtle Survival Alliance for the long term preservation of the Bog Turtle.
If a title of interest is found check with me for availability frank@pondturtle.com . if the title is available I will make up an invoice and all payments will go directly to Heather at TSA. Please do not send her any money until an invoice is received.
Thank you,
---
Index

Bern Tryon Library - Herpetological Books. Books for Sale.
Bern Tryon Library - Rare Books. Rare Books for Sale.
If you would like to buy a publication or donate to Bern's Bog Turtle Fund just list which publications you are interested in and send me an email frank@pondturtle.com
---
---
Other Herpetological Books for sale
Turtle Survival Alliance - Main Page
Frank & Kate's - Main Page
This Go-Back button will take you to the last page you were at.
(No matter where it was.)

---
---
Index

Go Top
---
---
Frank & Kate Slavens
P.O. Box 645
Lyle, WA 98635


To send Frank or Kate an e-mail, our addresses are: frank@pondturtle.com or kate@pondturtle.com


Pages first went up in October 1995.

Copyright &copy 1996, 1997, 1998,1999, 2000, 2001, 2002, 2003, 2004, 2005, 2006, 2007, 2008, 2009, 2010, 2011 2012, 2013, 2014, 2015, 2016 - Frank Slavens.

---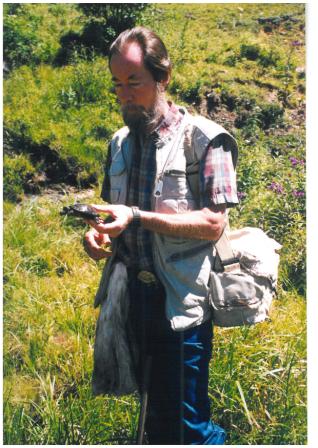 ---