<!BODY BGCOLOR="#fffe80" TEXT="#000000" LINK="#0000FF" VLINK="#FF0000">

<!BODY BGCOLOR="#ddFFdd" TEXT="#000000" LINK="#0000FF" VLINK="#FF0000"><!BODY BGCOLOR="BBDDEE" TEXT="#000000" LINK="0000FF" VLINK="#FF0000"><! YELLOW !BODY BGCOLOR="#FFF8DC" TEXT="#000000"><! Green ! BODY BGCOLOR="#ddFFdd" TEXT="#000000">

Herp Links

Let us know of any links that you feel should be included here....
Please Please send us e-mail : our address is: webmaster@pondturtle.com


Herp Links - S



S sites
Herp Links - Main Page
Sand Valley Farms - Quality Rodents
Shelly Johnson at Rice University
Sites For turtles, tortoises and terrapins!!!
Snake Care Information--SuperSnakes
Snakes Reptiles and Herpetoculture Ottawa Amphibia
Snidley Whiplash's Lizard Lounge
SOCIETY for the STUDY of AMPHIBIANS and REPTILES
Solomon Island Skink FAQ at Acme Pet's Herp Librar
South Texas Herpetological Society
St. Augustine's Alligator Farm
Stockholms Herpetologiska Förening
The South African Red Data Book - Reptiles & Amphi

---

Pond Turtle Home Page. -
Our Cameroon Art Project.
Index

Go Top
Breeding/Longevity Home Page. -
Frank and Kate's Home Page
---
---
Frank & Kate Slavens
P.O. Box 645
Lyle, WA 98635


To send Frank or Kate an e-mail, our addresses are: frank@pondturtle.com or kate@pondturtle.com


Copyright &copy 1996, 1997, 1998,1999, 2000, 2001, 2002 Frank Slavens

---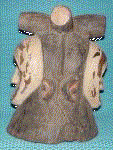 ---