<!BODY BGCOLOR="#fffe80" TEXT="#000000" LINK="#0000FF" VLINK="#FF0000">

<!BODY BGCOLOR="#ddFFdd" TEXT="#000000" LINK="#0000FF" VLINK="#FF0000"><!BODY BGCOLOR="BBDDEE" TEXT="#000000" LINK="0000FF" VLINK="#FF0000"><! YELLOW !BODY BGCOLOR="#FFF8DC" TEXT="#000000"><! Green ! BODY BGCOLOR="#ddFFdd" TEXT="#000000">

Herp Links

Let us know of any links that you feel should be included here....
Please Please send us e-mail : our address is: webmaster@pondturtle.com


Herp Links - ABC



Herp Links - Main Page
ABC sites
African Bullfrog Care Sheet (2)
AFRICAN CLAWED FROG CARE SHEET
ALBINO BURMESE PYTHON$ ALL THAT SLITHERS
ALERT!!! - Please Read! Rattlesnake Roundups
American Society of Ichthyologists and Herpetologi
AMPHIBIAN AND REPTILE COLLECTION$
Amphibian Declines in Australia
Amphibian Monitoring in Western North America
Amphibian Monitoring Program Species and Coding Li
Amphibians and Reptiles of Southwestern North Dako
Applied Ecology Research Group
Argentina-SPECIAL STATUS SPECIES - AMPHIBIANS & RE
ASIH 1997 Joint Meetings - Logo
Atalanta Pendragonne's Herp Page
Australasian Anaesthesia - Envenomations
AUSTRALIA$PAPUA NEW GUINEA EMERGENCY SNAKEBITE INF
Australian Herpetological Directory
Bay Area Amphibian and Reptile Society
BIOSIS Biosystematics & Life Science Resources
Blue Chameleon Specializes in$
Bob Clark - Captive Bred Reptiles
Bombina -Tuomas Koivu's Terrarium Pets
Box Turtle Care and Conservation Web Page
Brazos Valley Herpetological Society
BRITISH CHELONIA GROUP$ Tortoises
Bryan Box and Scotty Lofland Reptiles
Captive Bred Wildlife Foundation
Carbonzo's Herp Simplex IV Directory Page
Care Sheet for Snakes by Paul Hollander
Carl Semencic Interesting Snakes & Other Reptiles.
Census of Australian Vertebrate Species (CAVS) (1)
Census of Australian Vertebrate Species (CAVS) (2)
Census of Australian Vertebrate Species (CAVS) - V
Central Coast Reptile Research Center (1)
Chambers Multimedia Connection
CHS - Internet Resources Main Index
Classification of Living Reptiles
CNN Technology News$ Endangered iguanas
Cobra Information Site at Cobras.net SITE LISTS Y
Color and Pattern Variations of Corn Snakes
Cornell Vertebrate Collections
Craig Trumbower Captive Born Reptiles
Creatures Great and small ent. -- importer$exporte
Critters Make Sense - Reptiles Reptile Reptiles Re
Crocodile Specialist Group - Newsletter
Crocodilian Communication$ Crocodiles, Caimans, Al
CTTC - Captive Husbandry of the Eastern Clemmys
CyberHerp.Com home page, Welcome to your source fo
The Caecilian Worm$General Care Tips
The Complete Treefrog Homepage
UF$IFAS AgriGator $ The American Alligator
WWW.ANURA.ORG Tropical Frog Natural History
§§§§§§§§§§ Cobras.net §§§§§§§§§§

---

Pond Turtle Home Page. -
Our Cameroon Art Project.
Index

Go Top
Breeding/Longevity Home Page. -
Frank and Kate's Home Page
---
---
Frank & Kate Slavens
P.O. Box 645
Lyle, WA 98635


To send Frank or Kate an e-mail, our addresses are: frank@pondturtle.com or kate@pondturtle.com


Copyright &copy 1996, 1997, 1998,1999, 2000, 2001, 2002 Frank Slavens

---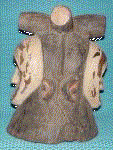 ---